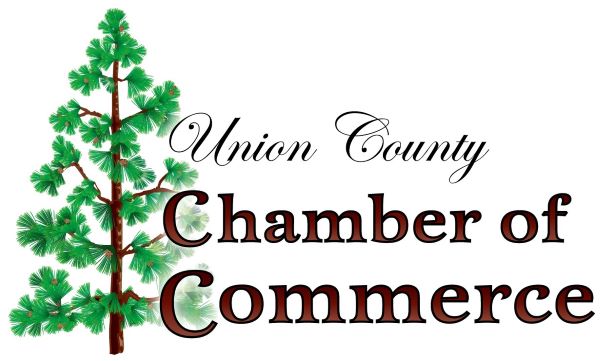 About the Union County Chamber The Union County Chamber of Commerce is a non-profit organization supported primarily by member dues (that makes us a 501c(6) organization, for anyone who's keeping track). Because of that, we like to keep the focus on our members: what you're doing, how you're succeeding, and what we can do for you. So, when it comes time to toot our own horn, we don't do it too loudly. But here's what your Chamber is working on everyday to help our members be successful. We champion business-friendly legislature and build strong relationships with our area's elected officials. We coordinate educational and professional development opportunities, providing these programs at a far lower price than you'd pay for an out-of-town affair. We host networking opportunities and roll out the welcome mat for new community members, often showcasing the depth and breadth of services and retail our members offer. We also work with our local media, often developing advertising programs that help you get your message delivered to consumers at a significantly reduced rate. We've spoken out about field burning, forest management, zoning and development, reinstating the Amtrak Pioneer Route, and taxes. We're involved in our cities' events, and support many activities around the county, from the Union Stock Show in June to Celebrate La Grande in September. We coordinate the annual Parade of Lights, kicking off the holiday shopping season. We work with EOU to engage students in off-campus activities (like shopping and dining), and we champion agriculture at the Farmer-Merchant banquet. So, what does the Chamber do? You've just read the long answer. The short answer is this: we take care of business.
La Grande, Union County, Northeastern Oregon
207 DEPOT ST
LA GRANDE, Oregon 97850 United States
Monday - Friday 9:00 a.m. - 5:00 p.m.
541-963-8588 (Office)
[email protected] (Office)
Please login
here
to update your business