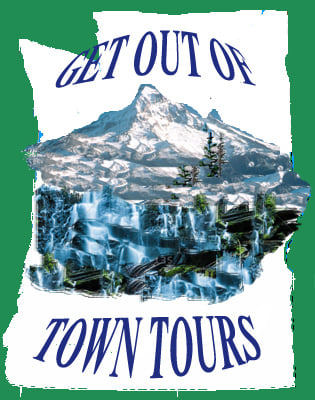 Welcome to Get Out of Town Tours!  Our goal is to provide you with fun memories of beautiful places we explore in Oregon and Washington.  Our day tours are fully inclusive of transportation, entrance fees, lunch, snacks and guide. Multi-Day tours include transportation and lodging, entrance fees and most meals, snacks and guide. Each tour is individualized for your group and at the convenience of the guest. We also offer the opportunity for those with limited mobility to get out and enjoy the beautiful States of Oregon and Washington.
Explore Oregon and Washington at a leisurely pace and get to know the places we visit. History, Geology, Art, Wine, Waterfalls, Wild Flowers, Wildlife, Scenic Drives! Tours created for you at Your schedule.
Contact Darcie at 503-709-8458 to schedule your tour.
You can pay your deposit or make a payment for your fun tour with this link! https://square.link/u/9ttLuOn3
Some of what you might see on a tour with Get Out of Town Tours ….
Oregon and Washington

Milwaukie, Oregon USA
Please login
here
to update your business